KICHECHE BUSH CAMP - OLARE OROK - MASAI MARA
Kicheche Bush Camp is located in a superb wildlife area in Olare Motorogi Conservancy bordering the Masai Mara Reserve. The game viewing is first class and the exclusivity of the Conservancy ensures a high quality African safari and Kenya holiday experience with low density tourism. The pioneering Olare Motorogi Conservancy offers one of the highest quality, lowest traffic safari experiences in the region. Tourism in the Conservancy is limited to a maximum of 94 beds equating to a ratio of one tent to 700 acres - a formula which maximizes the client wilderness experience and minimizes the environmental impact of tourism.
LOCATION
Kicheche Bush Camp is located in the Olare Motorogi Conservancy bordering the Masai Mara Game Reserve in Kenya
CAMP
Kicheche Bush Camp is a wonderful little tented camp in a prime wildlife area with just 6 stylish and very comfortable tents with spacious ensuite bathroom with a traditional safari style bucket showers. The camp is spread out under acacia trees and the simple but elegant main area is perfect for relaxing, enjoying afternoon tea or dining in the evening. The camp is small and intimate and has a personal atmosphere - lunch is spread out under the shade of the trees or you can take a packed lunch out into the bush to enjoy. Dinner is taken communally in the main area and is very sociable.
ACTIVITIES AND WILDLIFE
Game drives start right from the camp itself and it is the ideal location to witness the annual wildebeest migration.
Maa Trust Visit - this is a wonderful opportunity for you to interact with Maasai women, watch and learn about their bead-work and learn more about The Trust's efforts towards conservation through sustainable community development.
Game Drives - early morning and late afternoon are the best times for game drives as it is cooler and more of the wildlife is active. The safari customised 4WD vehicles give everyone the chance to view the wildlife at close range but without encroaching on their space, and guides experience provide superb photo opportunities of wild animals. Vehicles are superbly designed for photographers are open-sided with open roofs and cameras can be rested on the roof, with supplied beanbags, or on the armrests lower down to which you can mount simple platforms for larger lenses.
Maasai Village Visit - visit one of the local Maasai villages to experience their way of life. A village guide or your Kicheche guide will give you an interpretive talk during your visit during which there may be some traditional dancing. Village made souvenirs are on sale. There is a charge for this activity.
Hot Air Ballooning - balloons take off early each morning at sunrise and glide over the plains for approximately an hour before landing. On touchdown a champagne breakfast is set up before you and the excursion finishes with a game drive back to camp. This is extra and we recommend booking early.
Wild Camping - Kicheche offers escorted walking safaris with overnight stays in a fly-camp in the bush. These adventures are led by one of Kicheche's senior guides and an armed ranger ad it is an outstanding opportunity to see the Mara from a completely different perspective and offers some welcome exercise whilst on safari. You will explore the smaller aspects of savannah life – birds, grasses, and insects – and may even be lucky enough to encounter some larger game en-route.
Community Trust project - Kicheche's Community Project and the Olare Orok Trust support a number of schools and projects in the greater area and it is usually possible to pay a visit to them. Any educational gifts or donations that you can contribute are an enormous help to the pupils.
KICHETCHE BUSH CAMP IS CLOSED DURING APRIL AND MAY EVERY YEAR
THE CAMP WELCOMES CHILDREN BUT DO NOTE THAT THE CAMP IS UNFENCED AND THERE ARE NO SPECIAL ACTIVITIES - WE RECOMMEND CHILDREN 8 YEARS AND OLDER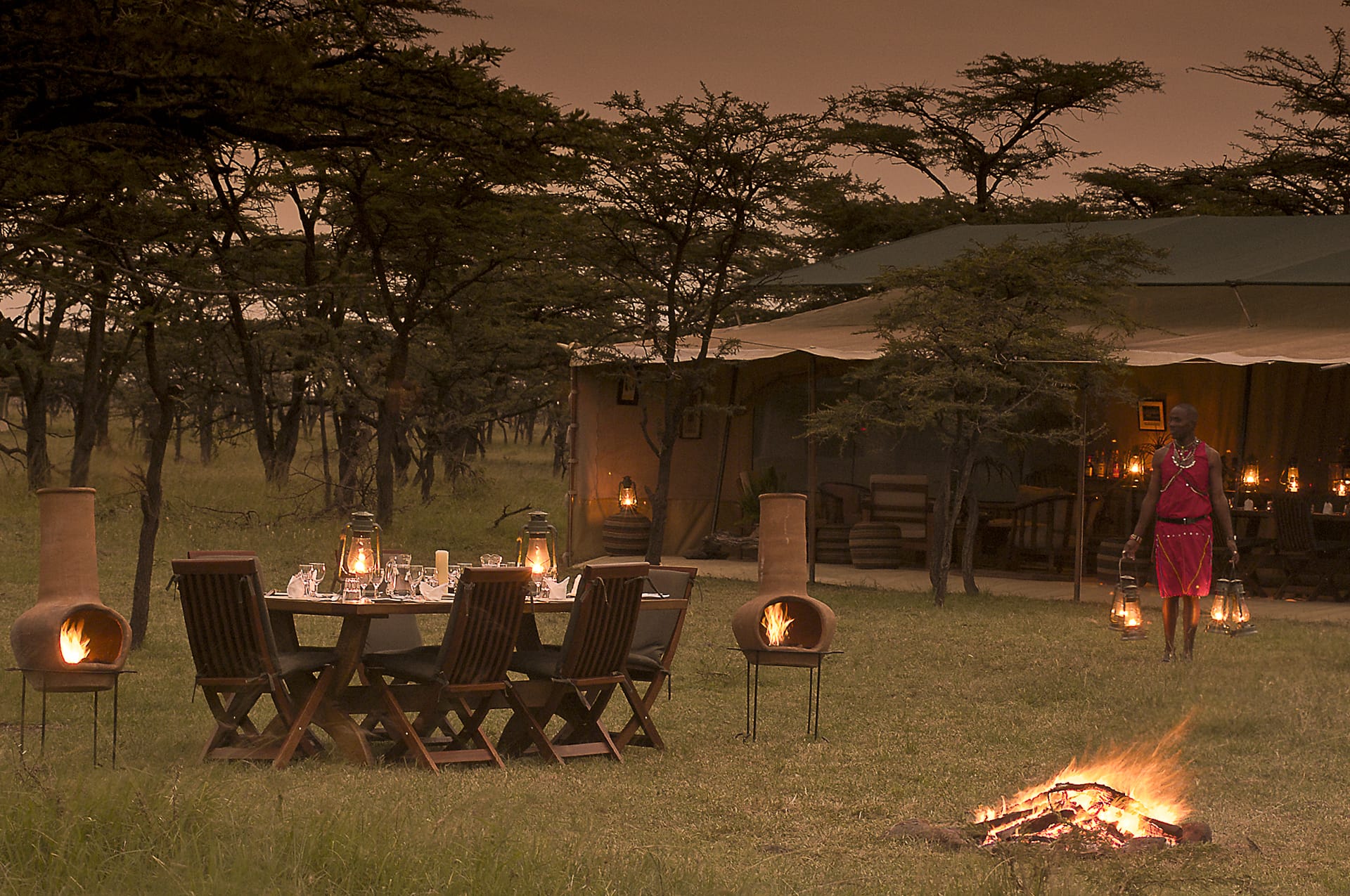 Our expert staff are on-hand, happy to assist with any enquiry you have.
Enquire